It's that time of the month again ... cooking challenge time! This month the challenge is fudge and I wanted something unusual, but it can't be something you invent yourself. So during my forays into blog-land I finally came across something that sounded somewhat unusual yet appealing:
red velvet fudge
. I like the idea of red velvet cake and red is a Christmas colour so I figured it would be fitting. In preparing for the challenge I first brought a thermometer because recipe I read said that you really cannot accurately estimate the right point at which the fudge is ready. Then I made my first successful fudge ever, and even though it was really sweet and rich, the texture was good so I have been using the proportions of that recipe for everything that I have later tried. The first fudge I tried was a butterscotch-like
brown sugar
fudge, and the second was a vanilla
cookies and cream
fudge. They were both really good. This one was good too, and I really can't decide what was best, but I'm sure I will have a whole lot of new fudge ideas to try after the cooking challenge is completed!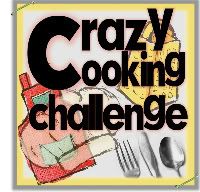 The recipe that I found, however, was not perfect so what is below has been modified. First of all, the recipe called for buttermilk, like red velvet cake, but I thought that might taste a bit odd and didn't have any, so I swapped it for evaporated milk. While in the cake it is essential for the rising, it's not actually necessary for the taste. Red velvet cake is supposed to have a mild taste of chocolate and vanilla and be bright red. This fudge is quite obviously chocolate flavoured, and not so bright red, but still sort of red. Only the fudge never set properly, it remained gooey. Which let to the more imaginative modification of the recipe - turning it into fudge-balls. I figured that if I rolled it into balls and coated them in coconut then they wouldn't be so sticky and difficult to eat. Except that the fudge was so soft that the balls slowly sunk and compressed and eventually I had the same flat layer of fudge as I began with, only now it was covered in coconut. So the recipe below is not the original recipe that you would find at the original blog,
Amanda & Friends
. It may have worked for her, but in order to make fudge that was not goo I had to increase the butter and decrease the milk. Now it is a good fudge recipe.
1 1/2 cups white sugar (330 grams)
3/4 cup evaporated milk (250 grams)
100 grams butter
100 grams butter
1/2 cup icing sugar, sifted (100 grams)
1 teaspoon vanilla essence
2 teaspoons red food colouring
Coconut
Like all other fudge, begin by heating (and melting) the milk, sugar and butter in a heavy-bottomed saucepan. Bring it to the boil and then keep it on medium-low heat for about half an hour, until a thermometer tells you that it has reached 236 degrees fahrenheit (113 degrees celsius, but fahrenheit has smaller increments so in this case is easier to measure by).
When the fudge has reached the correct temperature, pour it into a large mixing bowl. Sift in the cocoa powder and icing sugar, then add the vanilla essence and the food colouring. Use an electric beater to beat the mixture until it is thick, which should only take about 5 minutes.
Prepare a small tin (about 20 cm square) by lining it with non-stick paper or clingfilm. Pour the mixture in and chill it for a few hours or overnight. After which you should have fudge that is ready to eat, and not trying to melt everywhere like the fudge in the picture below.
So if you want fudge balls, you need to slice your fudge into single serves and then roll each into a ball. If you don't want to get incredibly sticky the best thing to do is place each piece of fudge in the coconut, coat it all over, and then roll it. When it is a ball, roll it in the coconut again and then you are done! They are like truffles, but the inside is fudge instead of chocolate!